Hurricane Irma has come and gone. Thankfully, we were spared the worst of it. It was a big, powerful storm, but surprisingly the outcome wasn't nearly as bad as last year's hurricane Matthew.
No trees fell down this year, and there were just some sticks in the yard that needed to be cleaned up. Now, that's not to say that this wasn't a powerful storm - it was. However, last year's damage was worse, most likely due to a tornado that went down our street. This year we had some pretty strong winds that vibrated the house during the strongest gusts and got a ton of rain shortly before the storm let up.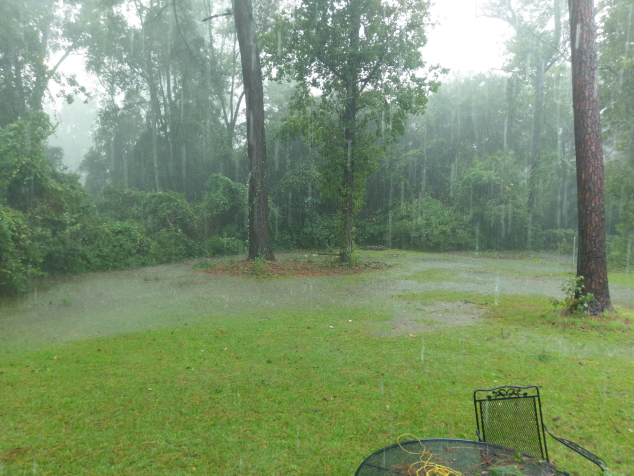 We were very lucky to not have any damage this year. The worst of it was losing power, which was restored that same evening. My friends in Florida all made it through the storm (as I knew they would), although some had quite a bit of property damage. I'm just happy they are safe.