Page : 6/7
First Page Prev. Page Next Page Last Page
Oct 7, 2016
Even more wind and rain. Still have power, but it keeps flickering a bit. Might not have it much longer.
The wind is still picking up speed and a few branches are down. We still have power though for right now. Too dark to take a picture of the yard. I'm playing Slingo while I still can.
It's hurricane season! As I ride out Hurricane Matthew, I'll try and keep this blog updated every so often, electricity and Internet permitting.
So far, we've seen the outer bands of the storm bring us some rain and not much else, though the wind is picking up. Below is a shot of our yard as it is at the time of this post (about 6:20PM). I probably won't be able to take another one tonight since it's getting dark, but we'll see.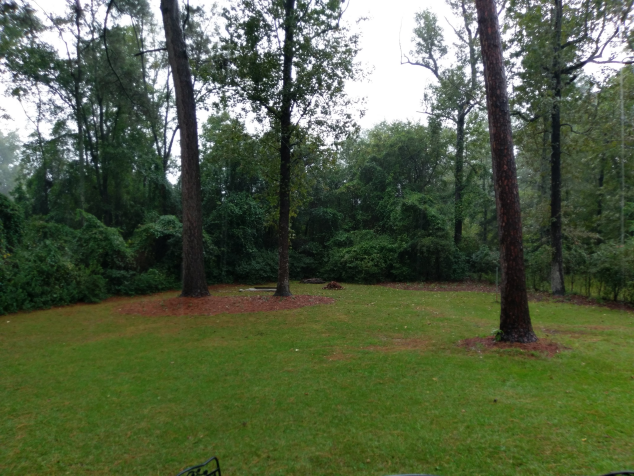 Sep 16, 2016
Happy September, everyone! I can't believe I'm already saying that. It seems like summer just started.
Just today I got something that I've been wanting to get for a long time. Introducing the Sony D-5 Compact Disc Compact Player!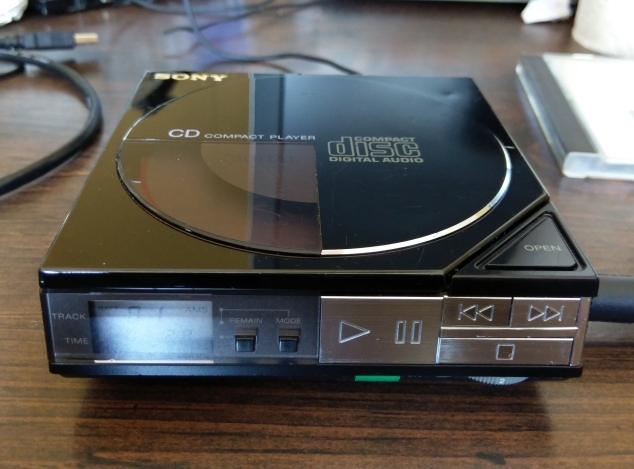 First released in 1984 at $350, the Sony D-5 (D-50 in international markets) was the world's first portable CD player.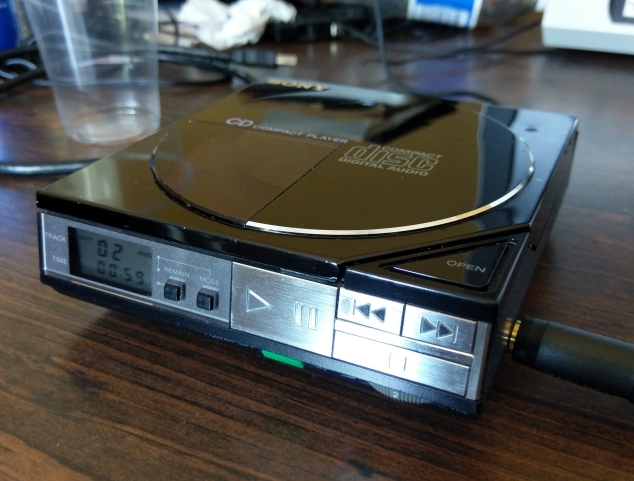 As a fan of vintage audio stuff and a Sony collector, I had to have one of these. The sound isn't anything special, though it does sound lightyears better than the cheap portable disc players in stores today.
I'll probably keep this unit on my desk for when I want to listen to CDs through headphones while I'm working on things.
Aug 30, 2016
Ahh, what a nice day. I think it may have sprinkled a bit, but otherwise it's sunny and a perfect 82 degrees. I'm just sitting outside at Ogeechee Tech, pondering my thoughts for the day and enjoying the weather.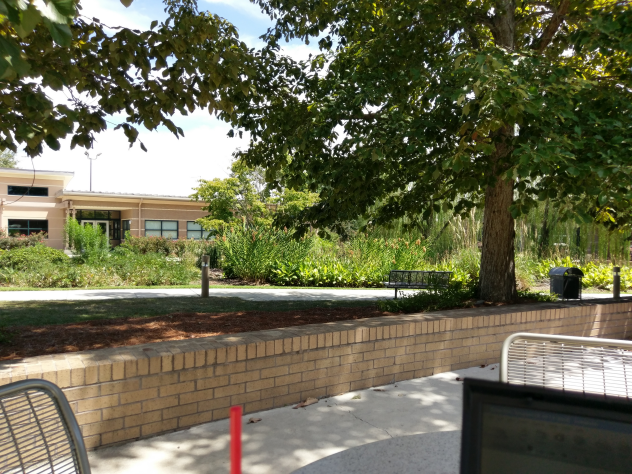 I can't believe it's almost September already! I am NOT looking forward to winter. At least I'll be down south for most of it and have a trip to Disney to look forward to in mid-December.
I have a new laptop coming soon. As much as I like my current ThinkPad T42, I needed something a bit more powerful so I could run Office 2013 for school. I also have a new commercial-grade VHS deck too with Dolby noise reduction, adjustable tracking, and more. Should come in handy for transferring some old VHS tapes to DVD. It needs a bit of work but I think I can get it going again. I know it needs a new bulb behind some VU meters and I think some of the old lubricant dried out as it won't pull the tapes in the machine anymore (it gets most of the way inside but then gets stuck). Pics and updates to come as soon as I have the time to work on it.
Finally, I have something I've wanted for a long time on its way. I won't reveal what it is yet, but I'll be sure to post about it when it gets here!
Regards,
Nick (nick99nack)